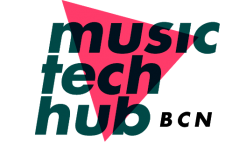 WELCOME TO

BARCELONA MUSIC TECH HUB
Our website is currently under construction.
Already one of the main startup and tech ecosystems in Europe, Barcelona is home to important festivals and companies that makes it a music tech worldwide reference. Sónar, Primavera Sound, BMAT are just a few names of a wider music tech community in constant growth.
BMTH is the association that brings together Barcelona's music tech ecosystem. Startups, big corporations, entrepreneurs and freelance professionals or business schools and public sector players are invited to join and strengthen Barcelona as a pole of attraction for both music and technology sectors.
BMTH aims to create synergies and provide support to the local music tech community. By providing a joint brand that fosters cooperation at the local level and connects with they main music tech players internationally.
Copyright © 2019 Barcelona Music Tech Hub